In early 2015, the Kenyan Government announced the Kenya-Somali Border Wall Project. Its construction featured a 700-kilometer, long, wall along its border with Somalia. Three years down the line, by 2018, the project only managed to develop 8 kilometers at a cost of about Sh3.4 billion. Initially, the wall was to be of concrete. However, the final result was a double wire fence with barbed wire.
In February 2022, Nation Africa reported that the 8-kilometer stretch  had been vandalised. Onesmus Kyatha, the Mandera County Commissioner confirmed that the fence had been vandalised with just the poles left. As it stands, the Kenya-Somali Border Wall has seemingly, stalled.
Search for construction leads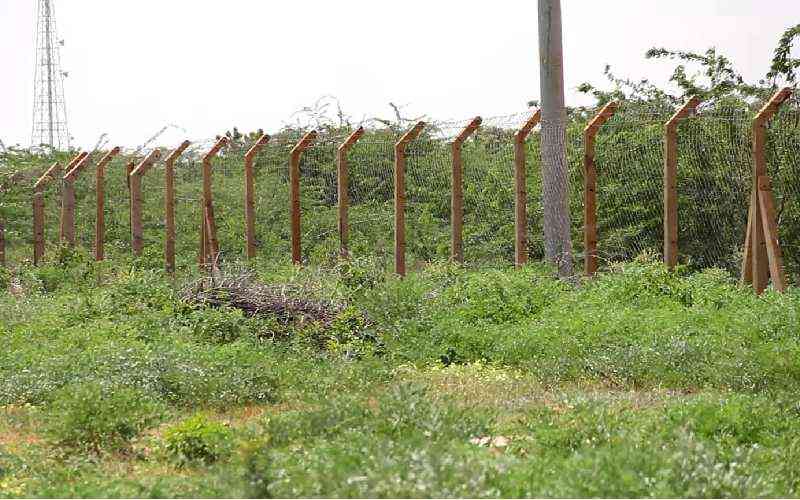 Reported On 7 Oct, 2015
Kenya to construct wall at Somalia border to prevent terror attacks
Interior Cabinet Secretary Joseph Nkaissery has said Kenya will start construction of a wall on its border with Somalia from this week, to prevent itself from terror attacks. The new wall will close the border entries from Somalia to Kenya – by separating Mandera and Bulahawa – and will extend 200 kilometers.
The Cabinet Secretary said it will be hard and expensive to construct and man the wall. According to other government officials, construction materials are at the site.
Also Read: Soin-Koru Multi-Purpose Dam in Kenya
"Mandera and Bulahawa are almost one and you cannot tell which is which. Now we want to put up a wall at border point one and close the border. That will reduce the porous border entries into our country," said Nkaissery.
The move has been welcome by Billow Kerrow, the Mandera senator, and he said they hoped it will help in "containing the problem", although he said that construction of the wall is not a lasting solution to terrorism. The region has experienced several terrorist attacks in the recent past.
Construction of this border wall will mark the first of its kind initiative to preventing terrorism in the country. A border wall between  Israel and Egypt is also present to prevent terrorism and illegal immigration. Furthermore, It is said that only 34 people illegally into Israel in the first half of 2013 in comparison to a massive 10,000 people for same period in 2012.