Construction Review Online looks at the top 20 biggest crane companies in the world. These companies manufacture and also supply a wide range of cranes to meet different needs.
Moreover, they offer cranes for hire to companies and individuals for their lifting and transportation projects.
20. Buckner Heavylift Cranes
Search for construction leads

Buckner has earned their place as a nationally recognized leader in the steel/precast erection industry and HeavyLift Crane services. The company has over 65 years of providing reliable, quality, and safe services to the commercial and industrial markets.
Its biggest mobile crane is the Liebherr LR 1750. The crane has a maximum lifting capacity of over 800 tons and a massive 450-foot main boom. Additionally, it has a 344-foot luffing fly-jib, 69-foot assembly jib and derrick attachment, as well as 400 ton, suspended counterweight or ballast trailer. The Liebherr LR 1750 is perfectly suited for applications in power stations, refineries, bridge construction sites, and the assembly of wind power plants.
Buckner is headquartered in the USA. However, it operates all over the globe. Its goal is to create long-term relationships based on confidence, trust, and integrity.
19. Uchimiya Transportation & Engineering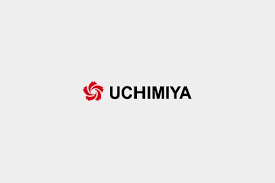 Through the constant pursuit for improvement of the method of transportation and handling of heavy and extraordinarily bulky goods, Uchimiya has also been working out the integration with transport, heavy lifting and engineering works for about 60 years.
The company operates in and from Japan. Its largest crane is the Terex/​Demag CC6800. The latter is a crawler crane with a maximum lift capacity of 1375 tons. Moreover, the crane has a maximum boom length of 511.8 feet and a maximum jib length of 354.3 feet.
18. ABG Infralogistics

In India, ABG Cranes had its genesis in supplying and marketing cranes from international sources, selling more than 350 cranes in a short span. They specialize in indigenously-designed cranes on par with international standards.
They are the first to build 80 metric tonnes (MT) hydraulic crawler cranes in India. They now manufacture 40MT, 80MT, 100MT, and 160MT hydraulic crawler cranes. They have also taken up the design & development of a 275MT Hydraulic Crawler crane and shall take up 'Tower cranes & port cranes' in the near future.
The company's largest crane is the  Terex/​Demag CC6800.
Also Read: Top 3 routines to proper crane maintenance
17. Deep South Crane & Rigging Company

Being family-owned and operating since 1968 is just one of the things that set Deep South Crane & Rigging apart from the majority of its competitors. They have the best tools and talent to serve their customers' needs including a comprehensive fleet of cranes, transporters, and specialty equipment capable of completing any size project.
They can supply bare crane rentals or complete turnkey solutions that include transportation/delivery, haul-in, and set-in-place using our cranes. In addition, because they build their own cranes, they have a unique ability to create custom solutions and fabricate them, onsite offering customers, a much quicker solution to costly downtime.
Deep South Crane & Rigging largest crane is the VERSACRANE™ TC-36000, one of the largest pedestal cranes in the world. The crane was designed specifically to work in petrochemical facilities and other areas with restricted space.
The company is headquartered in the USA.
16. MIC Corporation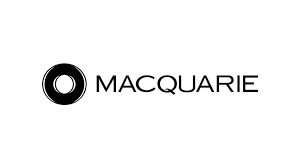 MIC Corporation is an established leading Japan Service Co., Ltd for 64 years. The company is meeting the needs of its customers by actively introducing ultra-large cranes and state-of-the-art cranes.
These cranes include the Terex Demag CC 8800-1, one of the world's largest crawler cranes. The crane has a maximum lift capacity of 1760 tons. In addition, it has seven different configurations for the main boom. Therefore the maximum boom length can be between 275.6 feet and 511.8 feet. The maximum jib length is 393.7 feet.
15. Sarilar Heavy Lift & Transport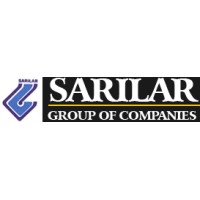 As a pioneer in its sector, SARILAR Group is serving every corner of Turkey and all over the World with the help of its headquarters in Gebze and branch offices in İzmir and Mersin.
The company provides its valuable customers with heavy lifting solutions with more than 250 units of its own telescopic, lattice boom, and truck-mounted mobile cranes; and telescopic and lattice boom crawler cranes.
The largest of its cranes is the Terex Demag CC 8800-1.
14. Tiong Woon Crane & Transport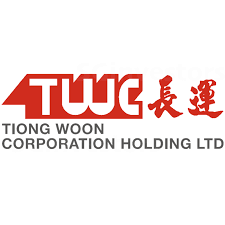 Listed in 1999, Tiong Woon Corporation Holding Ltd (Tiong Woon or the Group) is a leading one-stop integrated services specialist provider of mainly the oil & gas, petrochemical, infrastructure, and construction sectors.
The Group manages turnkey projects for engineering, procurement, and construction (EPC) contractors and project owners from planning and design of heavy lifting and haulage requirements to the execution stage in which the heavy equipment is transported, lifted, and installed in clients' facilities.
Tiong Woon also possesses its own heavy lift and haulage equipment, tugboats, and barges which enable the Group to widen its integrated services offered to the clients. Its largest crane is the aforementioned Terex Demag CC 8800-1.
The company is headquartered in Singapore while its operations are largely offered in Asia & the Middle East.
13. Weldex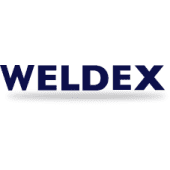 Weldex was established in 1979 by the McGilvray family to supply cranes to construction companies across Scotland. Now their activities extend far beyond Scotland and across global markets.They have become known not only for the quality of their machinery but also for the ability to deliver safe, successful contract lift services in every environment.
The company's largest crane as it stands is the Liebherr LR 11350. The very powerful hydraulic crawler crane comes standard with a maximum lift capacity of 1488 tons (1350 t). It has a main boom max length of 492 feet, and a max jib length of 375 feet.
12. Mediaco Lifting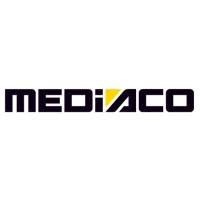 MEDIACO Group, a leader in France in the field of lifting, has a unique network of 70 agencies to provide its customers with quality and performance unmatched service; with over 700 cranes from 30 to 1200 tons capacity.
The largest of its cranes is the Terex Demag CC 2800 a crawler crane with a maximum lifting capacity of 660 tons. Its maximum boom length is 452.8 feet and the maximum jib length is 118 feet.
11. Prangl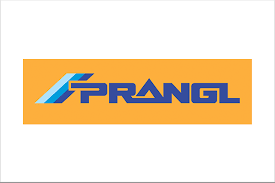 Years of experience using modern technology, highly qualified staff, and a great level of consulting competence have made Prangl a leading company in lifting company. With nearly 50 years of existence, the company has been able to bundle industry and client-specific competencies to deliver the required expertise for each sector.
Prangl is headquatered in Austria while its operations are predominatly within the continent. Terex Demag CC/TC 2800 is the company's largest creane.
Also Read: Top 10 construction equipment manufacturers in the world
10. Essex Rental Corp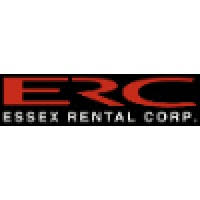 Essex Crane Rental Corp is a specialist in crane rental, used crane sales, and crane service and has grown steadily over 40 years into one of the world's largest providers of lattice-boom crawler cranes and tower, max-er, and ringer attachments.
With an inventory of over 350 cranes and attachments in its fleet, Essex has the heavy lifting equipment you need for construction projects related to power generation, petrochemical, refineries, water treatment & purification, bridges, highways, hospitals, shipbuilding, and commercial construction.
The company operates worldwide while its headquarters are in the USA. Its largest crane is the Manitowoc 888 Ringer.
9. Al Jaber Heavy Lift & Transport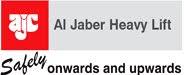 Al Jaber Heavy Lift, a member of the Al Jaber Group, specializes in a full range of lifting and transportation services onshore and offshore from hire and trip basis to the execution of totally engineered and managed "factory to foundation" projects comprising marine transportation, overland transportation and erection of cargo at site.
The company operates worldwide from the UAE. Its largest crane is the Terex Demag CC 8800-1 Twin, a massive crawler crane with a maximum lift capacity of 3500 U.S. tons. The crane has a maximum boom length of 383 feet and a maximum jib length of 118 feet.
8. Sanghvi Movers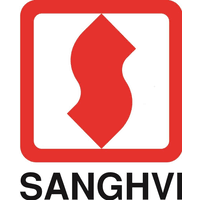 Sanghvi Movers Limited is the largest crane rental company in India, and the 8th largest in the world according to Cranes International (June 2013 Issue).
Its fleet includes 398 medium to large-sized heavy-duty hydraulic telescopic and crawler cranes with capacities ranging from 20 MT to 750 MT. Their scope of work includes the implementation of turnkey projects, providing well-maintained equipment, expert technical services, and skilled manpower.
Its largest crane is the Liebherr LR 1750.
7. Tat Hong Holdings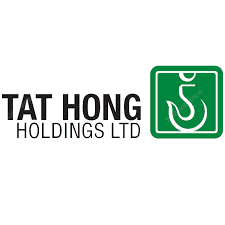 Tat Hong was established in Singapore in the 1970s as a supplier of cranes and heavy equipment. The company has been listed on the main board of the Singapore Stock Exchange since 2000.
It has a fleet size of more than 1,500 crawlers, and mobile and tower cranes ranging in size from under 50 tonnes to 1,600 tonnes. As a result, they are ranked, in terms of aggregate tonnage, as the largest crane company in the Asia-Pacific region.  In addition, it is the seventh worldwide.
They also own the largest fleet of crawler cranes worldwide. These include the Terex Demag CC 8800-1.
6. All Erection & Crane Rental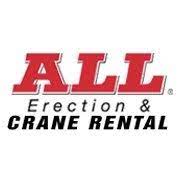 This was started by three brothers back in 1964 with a single crane, and an unwavering commitment to quality and service. However, it has grown to become the largest privately held crane rental and sales operation in North America.
The company's largest crane is the Manitowoc 21000 Max-er which has a maximum lifting capacity of 1000 tons and a 360-foot heavy lift boom. Moreover, the crane has a luffing jib extension to 640 feet and it features the EPIC control system with CANBUS technology.
5. Maxim Crane Works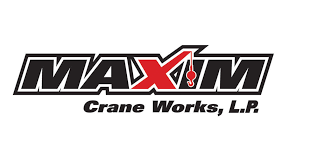 Maxim Crane Works specializes in the rental and sales of lift equipment. These include hydraulic truck cranes, rough terrain cranes, crawler cranes, tower cranes, conventional truck cranes, and boom trucks. Its largest crane is the Manitowoc 18000 Max-er.
The company is headquartered in the USA but operates worldwide. With their expansive resources, each branch has the capability to provide management, rigging, engineering, transportation, and outsourcing. This makes Maxim Crane Works' services the most comprehensive in the industry.
4. ALE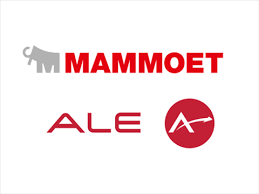 Founded in 1983, ALE is now one of the world's leading international heavy transport and installation contractors. It has a global network of operating centers and a large fleet of heavy cranes, specialist transport, and installation equipment. Its largest crane is the AL.SK350.
Headquartered in the UK, the company provides engineering, heavy lifting, transportation, installation, ballasting, jacking, skidding, and weighing services across the world. They are best known for their exceptional project management and engineering intelligence.
In July 2019, Mammoet acquired ALE through an agreement and the acquisition was done in January 2020.
3. Lampson International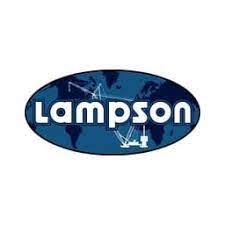 Lampson International has been a world leader in the Heavy Lift and Transport industry for over 65 years.
Initially started as a small drayage company, they have quickly grown into one of the most innovative and respected providers of equipment and full-service rigging services in the United States and abroad.
The company's largest crane is the Lampson LTL-3000, which can lift loads weighing 3,000 tonnes
2. Sarens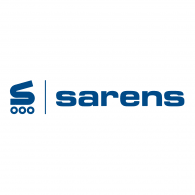 Headquartered in Belgium, Sarens Group is a global leader and reference in crane rental, heavy lift, and engineered transportation services.
It has state-of-the-art equipment, value engineering, and one of the world's largest inventories of cranes (including the SGC-120), transporters, and special rigging equipment. As a result, the company offers creative and intelligent solutions to today's heavy lifting and engineering transport challenges.
With more than 100 entities in 65 countries operating without borders, Sarens is an ideal partner for small to large-scale projects. Sarens currently employs 4,543 highly qualified professionals who are ready to serve the needs of any client worldwide and in all market sectors.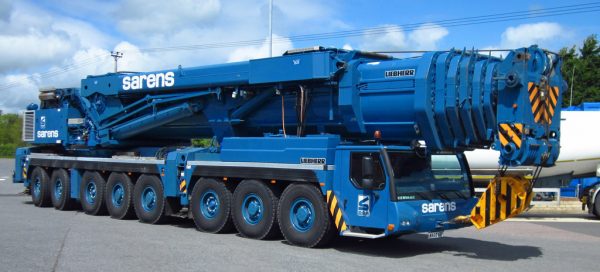 1. Mammoet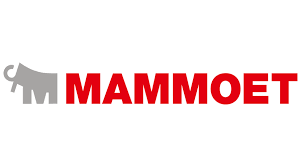 For over 200 years, Mammoet has been known for the unique capability of its state-of-the-art equipment. Their confidence inspires 5,000 Mammoet professionals to give it their all each day and truly make a difference in projects all over the world.
The company's largest crane is the PTC 200 DS which has a lifting capacity up to 4,535 tons and a long reach and flexible configuration.
Crane Company Considerations
Are you searching for a crane for rent or sale? If so, here are the important considerations to keep in mind:
Choose a crane company that complies with industry safety rules and standards. The largest crane companies worldwide understand the most common cause of crane-related fatalities. Hence, they follow industry standards when manufacturing and operating cranes and other heavy machinery.
Rent or buy a crane from a company with insurance to cover you for all damages, such as a worker's injury during the crane operation. Don't risk renting or buying a crane without insurance coverage from a reputable insurance company. So, ask for proof of insurance.
Deal with a crane rental service or a crane company that's known for many years in the industry. You can ask the representative about the company's past projects and clients to determine its specialties.
Don't forget to confirm whether the crane service company is available on your preferred days to avoid project delays or temporary shutdown. If you'd like to rent the crane for multiple days, ask about the availability of the equipment for that entire time frame. Ensure that the crane operator's schedule coincides with yours when booking a rental service.