Excavators are heavy construction machines consisting of a boom, bucket, and cab on a rotating platform. They are also called diggers and are mainly used for construction activities such as shafts drilling and digging of foundations. Below are the top 8 excavator companies in the world;
1. Volvo CE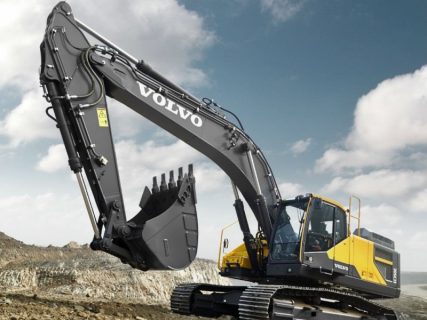 Volvo Construction Equipment is a subsidiary of Swedish carmaker Volvo and specializes in the manufacture of equipment for construction-related industries. The company manufactures mining and construction machinery as well as trucks.  Volvo CE has operations in more than 140 countries and its products include compactors, pavers, and loaders.
Volvo is one of the top excavator companies in the world. The company's excavators are designed with responsive advanced hydraulics.
2. Caterpillar Inc.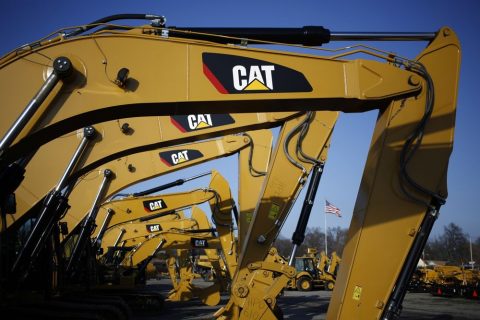 Headquartered in Illinois, United States, Caterpillar Inc is one of the top excavator companies with a significant share of the global market. The company owns Bucyrus RH400, the world's largest excavator which has a front shovel. Excavators from Caterpillar are known to be durable and easy to maintain. They are also built with high tech safety features and well as the latest technology.
3. Komatsu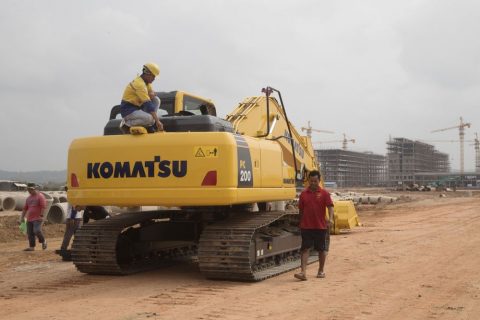 Komatsu is a Japanese multinational company that specializes in the manufacture of construction and mining equipment. It is one of the top excavator companies in the world. The company has its headquarters in Minato, Tokyo, Japan, and it is named after the city of Komatsu, Ishikawa Prefecture, where it was founded in 1921.
Komatsu excavators come with advanced technology including built-in 3D GPS systems and other technology features. The company's portfolio includes mini excavators and large and powerful mining excavators.
4. Doosan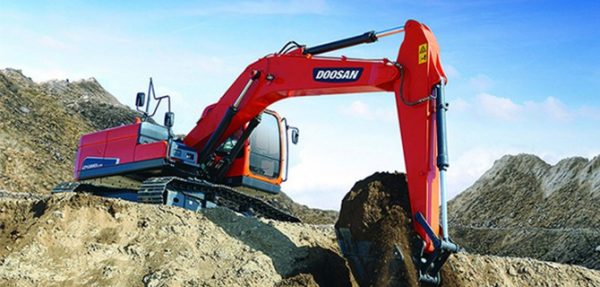 Doosan Infracore Company is a Korean multinational that specializes in the manufacture of heavy construction equipment. The company has operations around the world. Some of its products include high-performance excavators, articulated dump trucks, wheel loaders, compact loaders, and mini-diggers. The company is also known for its crawler excavators used in lifting, loading, scrap handling, digging, and mass excavating.
5. Hitachi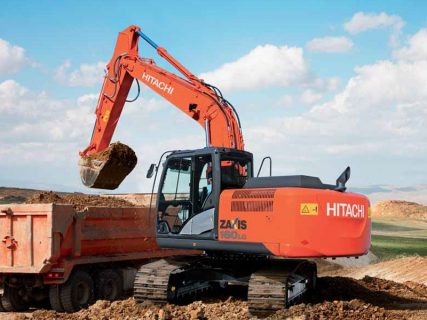 Hitachi Construction Machinery Company is engaged in the manufacture, sales, and servicing of a wide range of transportation and construction machinery. The Japanese company was founded in 1970 and is a subsidiary of Hitachi Group. Hitachi has a range of products including mini and large excavators, wheel loaders, crawler cranes, light compaction equipment, and dump trucks.
6. JCB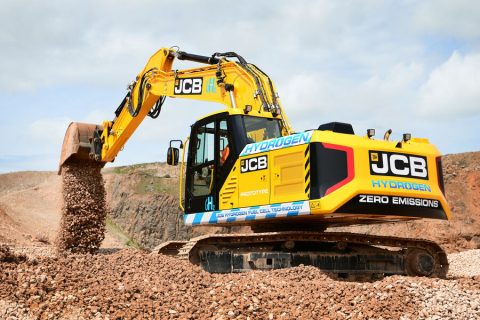 JCB is the brand name for Joseph Cyril Bamford Excavators Ltd. The European company manufactures construction, demolition, and waste handling equipment.  JCB has its headquarters in Rocester, Staffordshire, and was established in 1945 by Joseph Cyril Bamford, a British businessman. In the US, JCB is more known for its telehandlers and backhoes. JCB compact excavators are used in a wide range of applications although the .8- to 4-ton range are mainly used in landscaping jobs.
7. Liebherr Group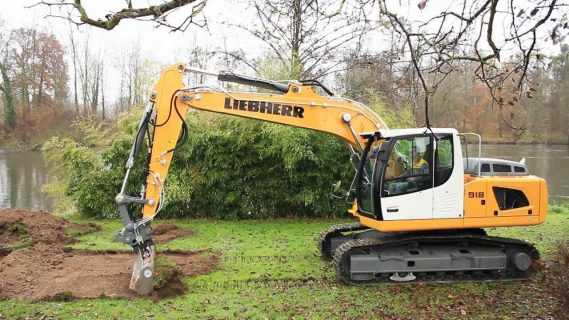 Liebherr Group is one of the top excavator companies in the world and is also a leading supplier of heavy equipment in Europe. The company has its headquarters in German and was founded in 1949. Liebherr Group has a wide range of excavators with the LTM 11200-9.1 being the most popular in its portfolio.
Liebherr Group also produced the longest telescopic boom in the world which is able to reach 100 meters and is fixed on a double cab truck.
8. Deere & Company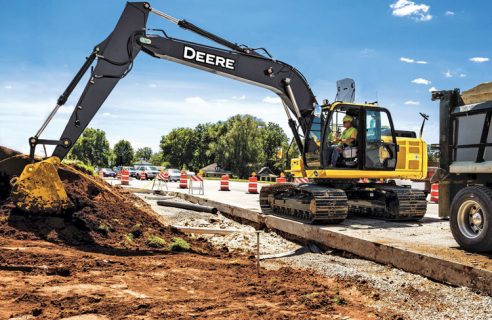 Deere & Company is an American multinational company with its headquarters in Moline, Illinois. It is one of the top excavator companies in the world and its machines are used in agriculture, construction, mining, and forestry. Deere & Company was founded in 1837 by John Deere, an American blacksmith, and manufacturer.
The company launched the 188,716-lb. John Deere 870G LC to the market with its 31 ft. 5 in. digging depth. It has since become the largest John Deere excavator to date.