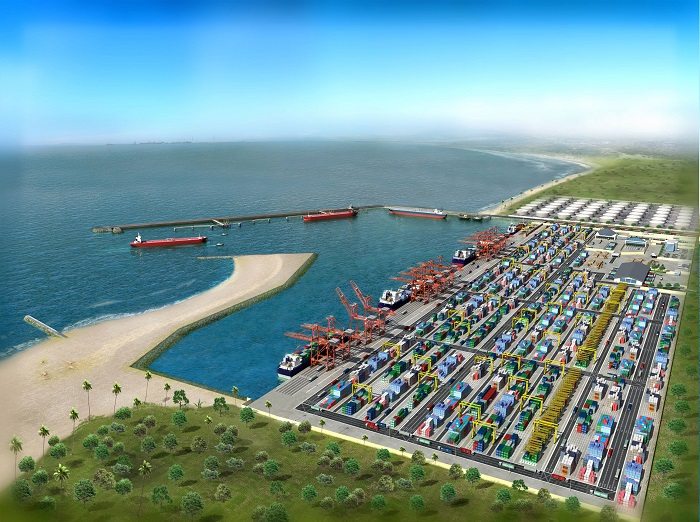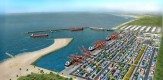 Nigeria's deepest seaport in sub-Saharan Africa, Lekki Seaport to be completed in 2019. Lagos State Governor, Akinwunmi Ambode pledged the complete the US$1.7bn project.
Speaking at the formal unveiling of the Office of Overseas Affairs and Investment which will also be known as Lagos Global, Governor Ambode further revealed the state's mission to involve prospective investors in critical sectors such as transportation, health, power, agriculture, tourism, housing, ICT and manufacturing.
He also gave an assurance that the state will eye for more investments in line with the State Development Plan (2012-2015).
Governor Ambode added that the Badagry Creek Industrial Park, a $1.3 billion investment meant for completion in 2018 and the $12 billion Dangote Refinery and Petrochemical Park were among other investments coming to the state.
State's Government Secretary, Tunji Bello said that, the state government is focused on ensuring Lagos remains a choice destination for massive Foreign Direct Investments (FDIs), including the Lekki seaport project.
Renowned economist, Prof. Pat Utomi, while lauding the initiative, said Lagos economy must therefore be a 24 hours one and that the growth of the state required significant co-operation from neighbouring states.
Utomi said Lagos offers hope for rapid growth of the country as it has the capacity to serve as the yard-stick to measure and encourage development, but that there has to be a concerted effort to make the state a more attractive idea of a developmental state, and that there must be a well done plan to round up everything that Lagos represents in terms of possibilities through a branding process.
Governor Ambode has ordered the State Public Works Corporation (LSPWC) to immediately embark on extensive repairs of the ever-busy Lagos-Badagry Expressway.
However, according to Ayotunde Sodeinde, General Manager and Special Adviser to the Governor on Public Works, LSPWC had already mobilized its workers to immediately commence work on the several sections of the highway. Work on the highway will involve giving a new look to the drainage systems as all potholes will be covered.