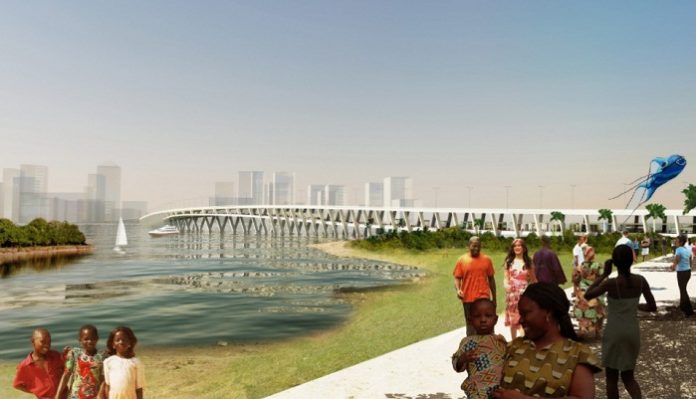 The construction of Nigeria's Fourth Mainland Bridge is now expected to kick off in the coming weeks following the announcement that a suitable contractor for the project is about to be appointed
Also read:A fourth mainland bridge project proposed in Nigeria to the Lagos deep seaport
According to the government officials the project is expected to cost $2.66b, including the cost of access roads. And currently they have issued operate transfer (BOT) model.
The officials added that in a week's time they will release the construction timetable for the construction project.
State Commissioner for Information and Strategy, Steve Ayorinde, has suggested that construction could begin before the end of this year. Some of the funding for the project has been allocated in this year's Lagos State Government budget. The bridge will carry both passenger and cargo traffic.
He added that once the project is completed it will be able to decongest the City and give a quick solution to the problems facing the city residents and transport sector.
"The project may take longer time because we must ensure that a certain number of homes and other buildings, mainly in informal settlements, will have to be demolished and terms of compensation agreed with residents.
This is often a controversial process on infrastructural projects, partly because it can be difficult to determine exactly who lives in informal settlements" he added.
The official however told the local residents not to have any worries as the government will ensure that they are compensated before any demolition work is done to their properties.
He called upon them to cooperate  with the government officials to ensure that the compensation is done right on time and adequately.
Those who will be compensated however will have to produce the right documents of ownership to the local housing and land offices.
The project will be funded by the local county government and some of the donors from unnamed states.