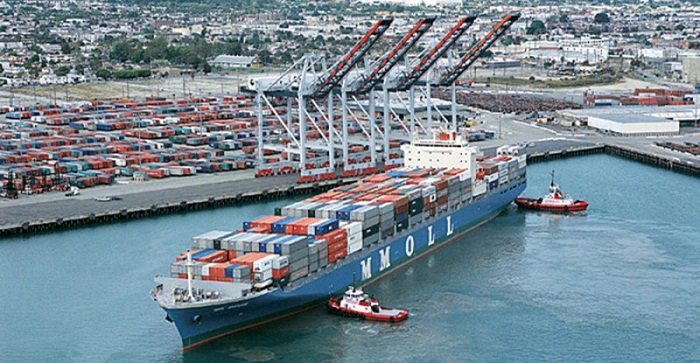 The Lagos State Government and the stakeholders of the fourth mainland bridge project in Nigeria have proposed the construction of a bridge to link the multi-billion naira Lagos deep seaport which is currently under construction at Lekki, off the Lagos- Expressway highway.
The US$1.6bn Lagos deep seaport project is being built on a tripartite arrangement. The partners are the Federal Government of Nigeria represented by the Nigerian Ports Authority (NPA) with a 20% shareholding followed by the Lagos State Government having a total of 18.5% shares with the Tolaram Group of Singapore being the main stake holder with a record of 61.85% shares.
However, according to the aegis of the Port Consultative Council (PCC) heading the Lagos deep seaport project stakeholders the enormous benefits of constructing another bridge to link the Lagos mainland with the island cannot be over emphasized.
Chief Kunle Folarin, the PCC Chairman proposed that once the bridge is linked to the Lekki deep seaport, evacuation of cargo from the terminals will be easy compared to what is experienced at the Apapa seaport. He further explained that sufficient transport corridors such as road, rail and pipelines should be put in place to boost the proposed port operation.
In his suggestion, he proposed 11 dual carriageway lanes, beginning from the port connecting with the fourth mainland bridge to ease traffic congestion all the way to Lagos metropolis. Furthermore, the port is scheduled for completion within the period of 41 months after which the port is expected to be commissioned in the next four years from now.
On completion, the Lagos deep seaport will be capable to accommodate 10,000 container vessels equivalent to 1.5million tonnes. With this advancement the port will also be designed to handle 16.7 million of tonnes of containers containing liquid and 40 million tonnes of dry bulk cargo per year.