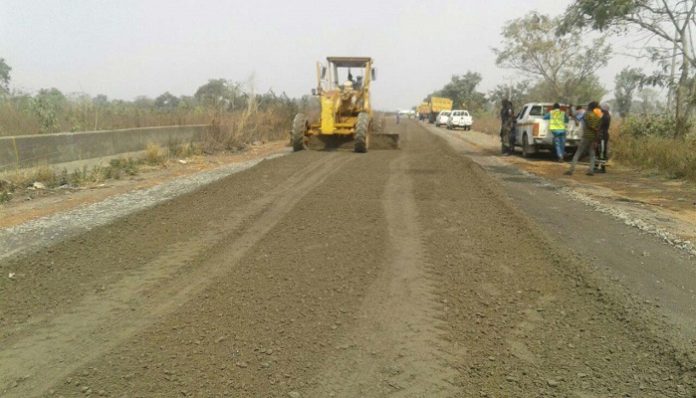 The Federal Roads Maintenance Agency (FERMA) has commenced direct labour works along Abuja-Keffi road.
During his inspection on the ongoing works on the road at Kugbo, FERMA Managing Director Engr. Nuruddeen Rafindadi said that the work will be on weak sections including shoulders of the road. He added that other rehabilitation works were ongoing along Abuja-Kaduna, Abuja-Gwagwalada as well as other states across the nation.
In the meantime FERMA, has partnered with the Japanese government, to receive some intervention machines that will assist in its mandate of road maintenance nationwide. Engr. Rafindadi, who received the delegation in his office, described the equipment as wonder machines, adding that they were given free of charge by the Japanese government.
Also read: NDDC commissions US$10m roads projects in Nigeria
He said the machines, which were economical to use, would mix material in situ, and would be used by staff who would be trained on their proper use and ensure their maintenance and procurement of spare parts.