The New York state's top ongoing megaprojects: New York State of the United States of America (USA) is known for having a state-of-the-art infrastructure and a booming construction industry but still new developments are occurring at a break-neck pace.
There is so much happening at the individual level and the entire region is evidently taking a new form, completely reimagined and recreated. In this article, we look at the top ten projects that are the talk of the town owing to their cost, magnitude, and the impact they are expected to bring in the state upon completion.
Also Read: Top 5 Ongoing Mega Projects in California State, USA, in 2021
Hudson Yard Project
Hudson Yard is a real estate development in the Chelsea and Hudson Yards neighborhoods of Manhattan. The project has been described as New York's largest urban development since Rockefeller Center. It sits on a 28-acre site and is expected to create a new neighborhood of residential and office skyscrapers, schools, hospitals, retail spaces, parks, cultural venues, and public art.
Upon completion, 13 of the 16 planned structures on the West Side of Midtown South would sit on a platform built over the West Side Yard, a storage yard for Long Island Rail Road trains. The first of its two phases that opened in 2019 comprises a public green space and eight structures that contain residences, a hotel, office buildings, a mall, and a cultural facility.
Manhattan West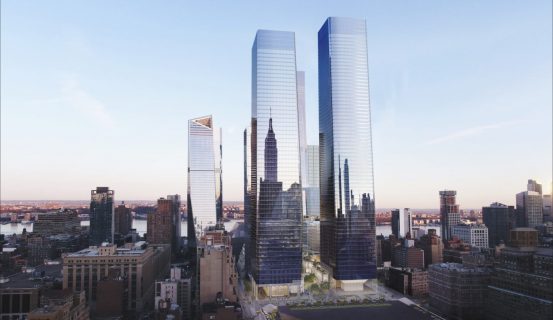 Bound by Ninth and Tenth Avenues and West 31st and West 33rd Streets, Manhattan West is one of the largest and most complex developments in New York City. The project, which is part of the larger revitalization of Manhattan's rapidly changing Far West Side, is built almost entirely above railroad tracks leading to Moynihan Train Hall and Pennsylvania Station.
Designed and engineered by SOM, the project comprises a total of 6 buildings that are organized around a series of distinct plazas, enabled by the engineering of a 2.6-acre platform that covers the rail tracks. The central plaza is lined with a combined 225,000 square feet of retail.
From Ninth Avenue, there's a planned public space that forms a series of urban corridors along West 31st and West 33rd Streets, and the central plaza picks up where West 32nd Street — which terminates at Penn Station on Seventh Avenue — leaves off.
Second Avenue Subway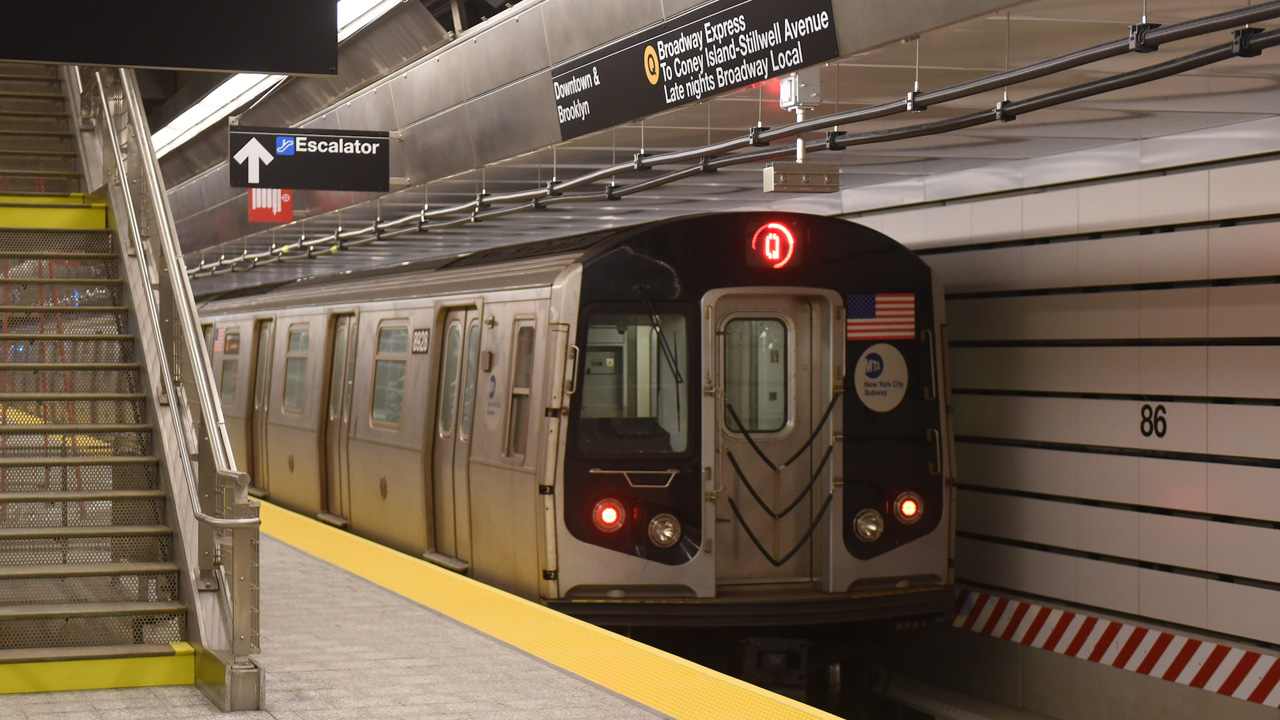 The Second Avenue Subway Project entails the construction of a New York City Subway line that runs under Second Avenue on the East Side of Manhattan. The first phase of the project, which has three new stations on Manhattan's Upper East Side, opened on January 1, 2017.
The second phase, which is set to be developed in three sub-phases, will eventually connect Harlem–125th Street in Harlem to Hanover Square in Lower Manhattan. The entire Second Avenue Subway line would be approximately 13.7 km and 16 stations long, serve a projected 560,000 daily riders, and cost more than US$ 17bn.
Greenpoint Landing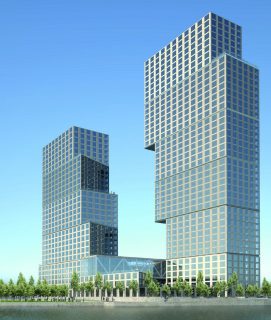 The Greenpoint Landing is an ongoing project for the transformation of 22 acres industrial site in the north Brooklyn neighborhood, New York into a new multi-building development.
The project comprises the construction of 5,550 residential units of which 1,400 would be set aside as affordable units. These residential units are to be spread across 11 towers, which will extend along a half-mile of the waterfront. 
Brookfield Properties and the Park Tower group have been working on the master plan since 2015 and so far they have completed two residential tower projects known as One Blue Slip, which opened in August 2018, and Two Blue Slip, a sister property, that debuted in February 2020.
The next construction phase of the Greenpoint Landing project is underway and it covers the development of three new towers, along with some additional acres of public waterfront open space designed by James Corner Field Operations. 
The new high-rise buildings will consist of two towers designed by the Office for Metropolitan Architecture (OMA) and an adjacent 7-story building, which will provide a total of 745 units altogether, as well as public open spaces for the neighborhood.
Essex Crossing mixed-use development project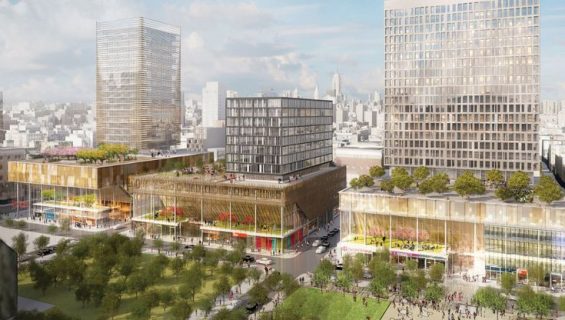 Essex Crossing is a mixed-use development coming up on six acres of vacant land, located at the intersection between Delancey Street and Essex Street, on the Lower East Side of Manhattan.
This includes the construction of up to 1,079 units of residential units intended for sale and rent, with plans to set aside over 192 units of these residential units for seniors and 50% affordable housing that suits a wide range of incomes.
So far construction has been completed on five of the nine parcels at the project's site, construction on two other parcels is still ongoing, and the remaining two are expected to be completed by 2024.
The project will also feature a commercial component occupying up to 700,000 square feet and office spaces of about 350,000 square feet, in addition to 100,000 square feet of community and cultural facility space, as well as 100,000 square feet of exterior and interior green space, plus a new public park. 
LaGuardia Airport Redevelopment 
This is an ongoing redevelopment project of the LaGuardia Airport, a civil airport situated on a 680 acres piece located in East Elmhurst, Queens, which was established back in 1929 and began operating as a public airport in 1939.
The project, the implementation of which is taking place while keeping the existing airport fully operational comprises the construction of a new terminal, and the replacement of the original four-concourse facility with two new concourses, known as the Western and Eastern Concourses.
The Arrivals and Departures Halls leading to each concourse will be connected by two new pedestrian sky bridges spanning 482 ft long and 60ft above the ground. The design of these bridges adds an extra 2 miles of taxiway space to the airport, which makes room for an aircraft to pass underneath the bridges.
At the start of the execution, approximately six years ago, it was tagged as one of the largest public-private partnerships in America's history.
Bronx Point Housing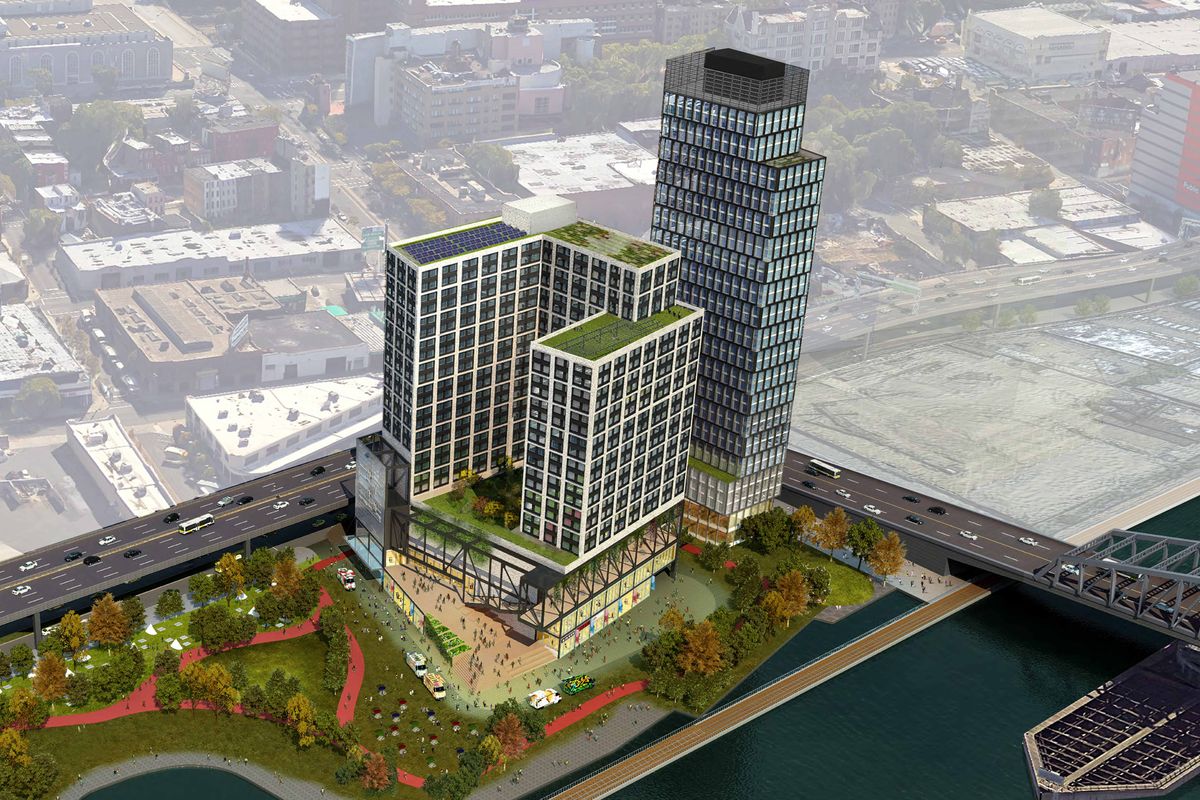 Bronx Point is a transformative mixed-use development of approximately 530,000 square feet that will reportedly bring permanently affordable housing, interactive and educational community facilities, dynamic retail spaces, and engaging new open space adjoining the Harlem River waterfront in the South Bronx.
As opposed to typical mixed-use projects that are developed at market rates, Bronx Point, the site of which is adjacent to Mill Pond Park to the north, the Major Deegan Expressway to the east, the 145th St Bridge to the south, and the Harlem River to the west, was designed to specifically address the needs of the neighborhood including the inclusion of additional cultural and community amenities.
The project will include a U-shaped cluster of building towers featuring permanently affordable housing on the edge of the river with community, retail, and museum spaces at the base. Approximately 540 units are expected to be delivered in the first phase of the project.
Newark Terminal A project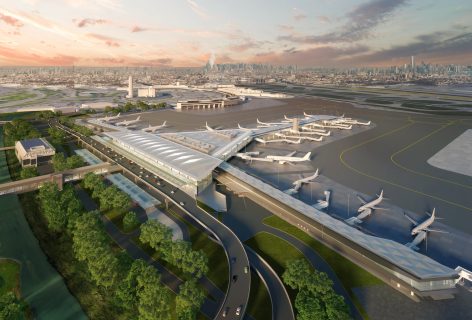 Newark Terminal A project is intended to carry out a complete overhaul of the nearly 50-year-old, outmoded Terminal A facility at the Newark Liberty International Airport(EWR). It covers the construction of a new 1 million-square-foot terminal, with 33 new gates to replace the aging terminal.
The project also includes the development of airside and roadway improvements, as well as a 6-level  garage to accommodate 3000 cars and a centralized car rental complex. In addition, a new AirTrain will be built to replace the old EWR AirTrain, which has reached the end of its lifespan. This new AirTrain would assist in facilitating the movement of passengers.
This construction is being carried out in stages to limit disruptions to the airport's operations, and the most recent phase of the project was announced in September 2021 when the Port Authority of New York and New Jersey (PANYNJ) approved the closure and demolition of the A1 passenger gate area in Terminal A, which had six gates.