Equans has received a £31m tender to construct Home Group Development's 10-storey scheme on the old TJ Hughes department store site. Designed by architect Keith Davidson Partnership, the development consist of 258 apartments with ground floor being for retail and commercial space. Out of the total apartments, 144 will have one bedroom while 99 will have two and the rest being studios. .
According to Equans UK & Ireland, the Home Group Development's 10-storey scheme, will have a minimum Energy Performance Certificate rating of B in each of its units. UK Land & Property, a property development and investment company will work with Equans on the project. Equans'regional managing director, Tim Wood said that they have been working on the scheme for like 18 months with the various stakeholders, and have integrated themselves into the client's team, helping to increase the overall capacity of the building, while also increasing the efficiency and viability of the project.
Read Also :Carpenter plans distinctive One Brunswick 478-home Liverpool project
The Hughes House
Simon Parker, managing director at UK Land & Property uttered that Equans had been extremely proactive in bringing the project forward. They engaged at an early stage and Equans has been an integral member of the team from the outset. The construction of the Home Group Development's 10-storey scheme named Hughes House will begin later this year.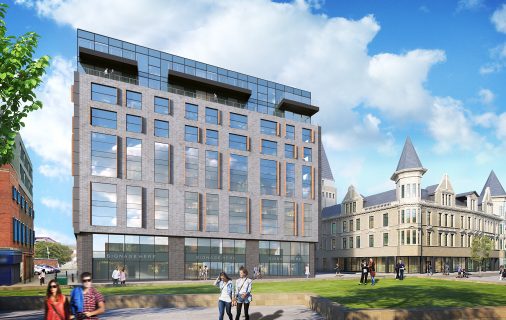 Hughes House is funded by BMO Real Estate Partners and housing association Home Group joint venture. The joint venture resulted in the BMO UK Housing Fund, which plans to increase the delivery of affordable renting houses for key workers. Hughes House is the first project from the housing fund.
Apart from Home Group Development's 10-storey scheme, Equans is also developing a mixed-tenure scheme of 268 homes in Winsford. Equans will develop the project as part of a wider consortium, which comprise of Cheshire West & Chester Council, the Riverside Group and the public sector partnership vehicle QWest