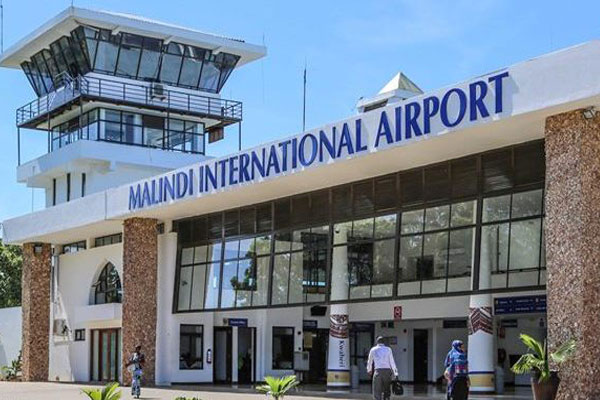 The government of Kenya through the Kenya Airport Authority (KAA) is set to start phase II expansion of Malindi International Airport. Particularly, the project will see the airports runway extended from the current 1.5km to 2.5km so that it can be able to handle larger flights.
Mohamed Karama, the Malindi Airport manager said that they have already awarded the contract for this project and they are currently engaging the consultant on the action plan for the extension of the runway.
Upon completion of this project, the airport is expected to handle direct international flights. This will increase tourist arrivals and significantly improve the economy of the region which largely depends on tourism.
Setbacks to the implementation of this project
According to Kilifi County Commissioner Magu Mutindika, the major challenge facing the kickoff of this project is failure of some squatters to vacate the land earmarked for the expansion even after getting compensation.
"Some people who were compensated last year and were supposed to leave have instead chose to put up temporary structures on the land. We will no longer tolerate them, the government will forcibly evict each and every one of this people. "he emphasized.
The county commissioner was speaking when he led the Presidential Delivery Unit on a tour of government projects in Malindi accompanied by officers from the National Land Commission (NLC) and the Kenya Airport Authority (KAA).
Also Read: Phase I of Suneka airstrip upgrade in Kisii County, Kenya 85% complete
Other infrastructure projects in the region 
While still on the tour, Mutindika mentioned that the national government is keen on improving the economy of the region by fast-tracking ongoing infrastructural projects.
Some of this projects include the tarmacking of 116Km Malindi-Sala Gate Road in Tsavo East National Park whose completion stands at 82%. The Sabaki Bridge-Marikebuni-Marafa Road is also being tarmacked and 41% of the entire work has been done so far.
Furthermore, the construction of Ronald Ngala Utalii College in Kilifi, which has the capacity to host 5,000 learners is 53% complete and its first intake is expected to take place in September 2020.