"When purchasing solar panels there are a number of factors that one needs to consider to ensure that their solar solution achieves the best level of performance. According to Charl Ducray the Product Manager at Miro in South Africa, it is of utmost importance that you not only know about the solar panels that you are using but also the equipment that will be used with them. These are some of the considerations one should bear in mind not only for solar panels that you want to buy but also the equipment that is going to be used with it.
What is the best voltage to use?
The best Voltage to use is somewhat dependent on the type of equipment that you plan to use and the common voltages that they share. "Within Miro's existing product range, the voltages vary between 5V, 9V, 12V, 18V, 24V, 48V and 55 Volts. Fortunately the large majority of our equipment can run on the more common 12V, 24V and 48Volt inputs. This can be easily matched by using solar panels in series or parallel configurations," he affirms.
Using a higher voltage say 24V/48Volts is often more efficient than a 12 Volt system. As a 12V system will need to run at higher Amperage which in turn requires a thicker cable to carry it. If you use narrow gauge (thickness) wire you will incur loss though resistance. Conversely running a higher voltage allows you to reduce the wire gauge that is needed.
"Miro carries a range of DC to DC step-up and step-down converters. These converters can increase or decrease the Voltage to a level that is supported by your hardware," Mr. Ducray adds. Any conversion of power is best to be avoided if possible. Energy is always lost in the conversion process (20-30%) which reduces the efficiency of your system and increases the overall cost and complexity of the installation. It is therefore recommended that you try using one Voltage that is common between the various types of hardware.
What are you power requirements? 
When determining your power requirements there a 3 simple steps one can follow to do this:
Make a comprehensive list of all of the electronic equipment that you plan to run off the solar system.
Find out many Watts component uses. This information is often available from the manufacturer's website or on the data sheet of the specific product. Should you not know how many Watts your device uses, you can use a standard handheld multimeter to calculate the actual usage. The multimeter must be set to "AMPs" or "DC Current" and the probes in the correct sockets. Additionally the multimeter must be part of the circuit that is powering your device. Turn on your device and you should see a reading of a few milliamps to a few Amps. Tp calculate the Watts simply multiply Volts by the now known Amps.
Example:
Volts x Amps = Watts
55 Volts x 0.45 Amps =25 Watts
Add up the total amount of Watts used by all the equipment.
What is the correct solar panel size for your solar system?
Find out how much energy all of your equipment will use in one full day of operation. This is done by multiplying the total power consumption by 24 hours.
Example:
Total Watts x 24 Hours = Watt Hours
59 Watts x 24 Hours = 1416Watts
Add 30% to this total for inherent inefficiencies. This will compensate for the potential loss of energy due to resistance in the wiring and connections, misalignment of the solar panels and the loss of energy during the charging process. It's important to note that batteries do not store 100% of the energy that they are given. On average they use 20-30% extra depending on their state of charge. If you use 10 Amp Hours from your battery you will need 13 Amp Hours of energy to replace it.
Example:
Watts Hours x 130% = Watt Hours (including compensation for potential losses)
1416 Watt Hours x 130% = 1841 Watts
"In South Africa for instance, on average, solar panels will receive 5 hours a day of good sunlight (peak hours)," says Mr. Ducray. Your solar system needs to recharge its batteries during this narrow five hours window. It is important to note that different geographical location receive different quantities of average peak sun hours per day. Fortunately Africa receives more sunlight hours than any other continent, therefore providing extremely favourable conditions for solar panels.
Stefan Degener, Head of Business Development in Europe and Africa, First Solar, which produces advanced thin film photovoltaic (PV) modules, notes that developers of projects such as utility-scale solar power plants should focus on the Levelized Cost of Electricity (LCOE) of their planned power plants.
"In the simplest of terms, the LCOE of a power plant is calculated by dividing the total costs by the total expected energy produced over the lifetime of the plant. Broadly speaking, the cost of a solar power plant can be divided into five aspects: the PV modules; Balance of Systems (BoS) which includes all the physical components of a plant apart from the modules; equity and debt finance; operating expenses such as Operations and Maintenance (O&M) and insurance; and development costs, such as permitting and licensing," said Mr. Degenar.
"All too often, inexperienced developers focus exclusively on the cost-per-watt of a PV panel rather than its capability to deliver the energy required to lower a project's LCOE. By modelling a project's energy output upfront and making technology choices that boost yields, developers can optimize their projects to maximize profitability," he added.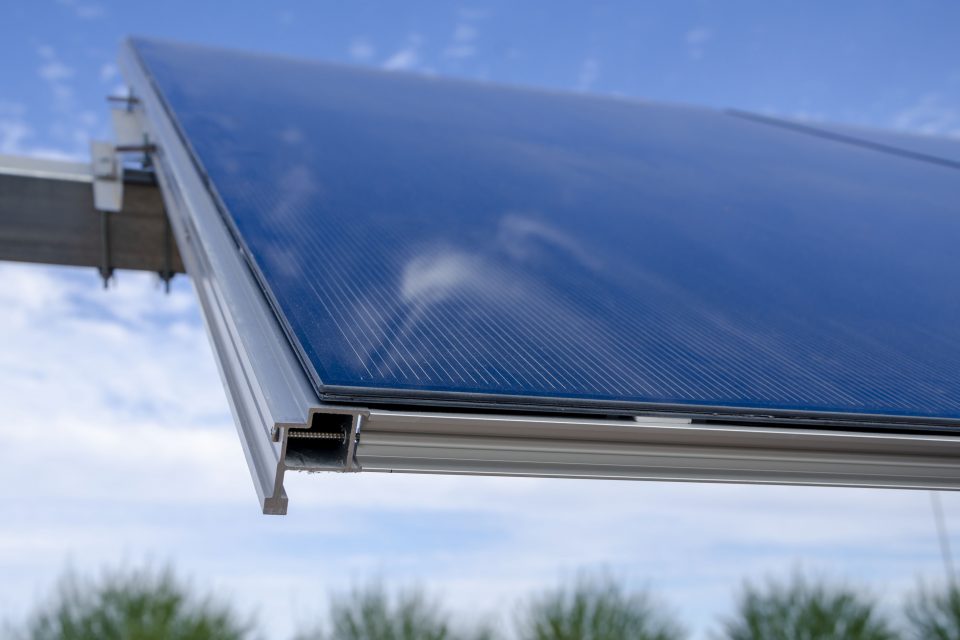 Mr. Benjamin Schaible of Krannich Solar in Germany mentions that, of course all solar panels look the same at the first glance. But if you understand how they are manufactured, you will know that there are so many factors like, type and quality of the Cell which determine the specific panel for a particular solar system. These factors determine the overall performance of the solar panel as Mercy from Knights and Apps in Kenya mentions.
Is the product certified?
Solar panels should be part of a holistic solution in order to supply electricity needs. Thus, the complete system might require a charge controller, inverter, batteries, and very important the balance of the system, such as mounting structures, cabling, protection, etc., to ensure optimal efficiencies in generating alternate energy.
As Mr. Waldemar Hartmann of AE Solar in Germany mentions, price should not be the most important thing; therefore according to Mr. Jaco du Preez Khanyaled in South Africa, it is quite paramount to make sure the design is sound and that the panels chosen complies with high quality standards, preferably from a bankable Tier 1 manufacturer.
"Ensure also that the most appropriate panels are chosen for the solution, i.e. polycrystalline, monocrystalline, thin film, etc. Pricing is extremely competitive, so the landscape changes daily, but shop around, as the cheapest panel might not always deliver what is required, and could detrimentally affect the result of the complete installation," he adds.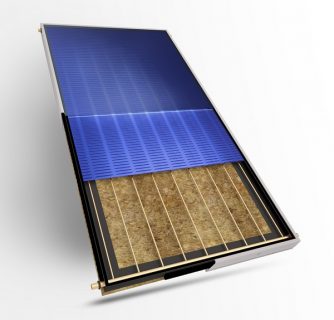 Moreover Mr. Tassos Dimas of Dimas Solar in Greece adds that, a certified solar system, stands out in both price and quality.
Apart from the product itself, the company's certification level is also worth looking at. According to Barbara Rudek, Business Development Manager Africa of Sharp Electronics Europe, Tier 1 listed companies are the most reliable.
Also Read: Pros and Cons of installing solar panels in your home
How is the warranty?
Ms. Deandra Dimov of Solar MD in South Africa, mentions that, it is advisable to take note of what guarantees the manufacturer offers, then choose a reputable manufacturer with a substantial warranty period; at least 25 years.

According to Mr. Nic van der Westhuizen of Tritec Energy in South Africa, the other misconception in the market is to go for cheaper system cost, however considering the fact that solar PV systems are long term assets to last up to 25 years you need to use reputable equipment with good warranty and guarantees to ensure just this. "In simpler terms, don't consider the cost of the system upfront but consider the levilized cost of electricity (LCOE) over the next 20 years the cost per kWh to be generated," he adds. 

Moreover, Betty Yu the Senior Sales Manager at Ameri Solar in China affirms that, reliable brand means best aftersales service; therefore it is important to choose a reliable brand when planning to buy solar panels.
Can the system be upgraded?
While comparing the price, Mrs. Ferda Durdu from Istek a manufacturer of thermal panels in Turkey advises that it is also important to make sure the client compares specifications very carefully. Because there are lots of attributes as far as the specifications which affect the price as well as the quality.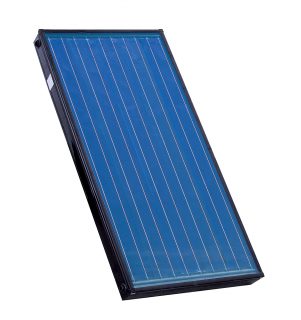 For instance according Dan Tudose the General Manager at Poweracu in Romania with a presence in Congo Brazaville, the client should check if the system can be upgraded because it would be good to start with system that can be upgraded because power demands change with time.
"Understand that solar PV panels do not guarantee you self sufficiency with regards to power. If your load is say for instance 100kW throughout the day you will have to put up 3 to 5 times that amount in solar PV to guarantee excess energy to store in batteries for use in the night," affirms Mr. van der Westhuizen.
"Additionally, you will still need a generator for backup energy, otherwise you will have to oversize the batteries and solar PV panels 10 times to have 100% security, which again makes it financially unsupportive, thus the combination of solar PV, batteries and generator," adds Nanda Chetty of Mantech in South Africa.
Contact our contributors
[the_ad id="79393″]
Romania and Congo
South Africa
South Africa
Greece
South Africa
Turkey
South Africa
South Africa
Germany
Germany
China
South Africa
Europe
Kenya
USA